In the project Creta Blue, 12 of the total 15 house and villa units have already been successfully sold.
30 ° C in a picturesque landscape on the sunny island of Crete - the summer holiday season is already in full swing. Almost all projects have been realized in the project Kreta Blue.
Twelve of the 15 units have already been successfully tsold. Villa 7, as well as the two mid-range houses no. 3 and no. 4 - each with 2 bedrooms and sun terrace in modern design are currently still available.
Further information about the project can be found here:
https://www.kaste-immobilien.de/regionen/haus-wohnung-kauf/immobilien-kreta/kreta-blue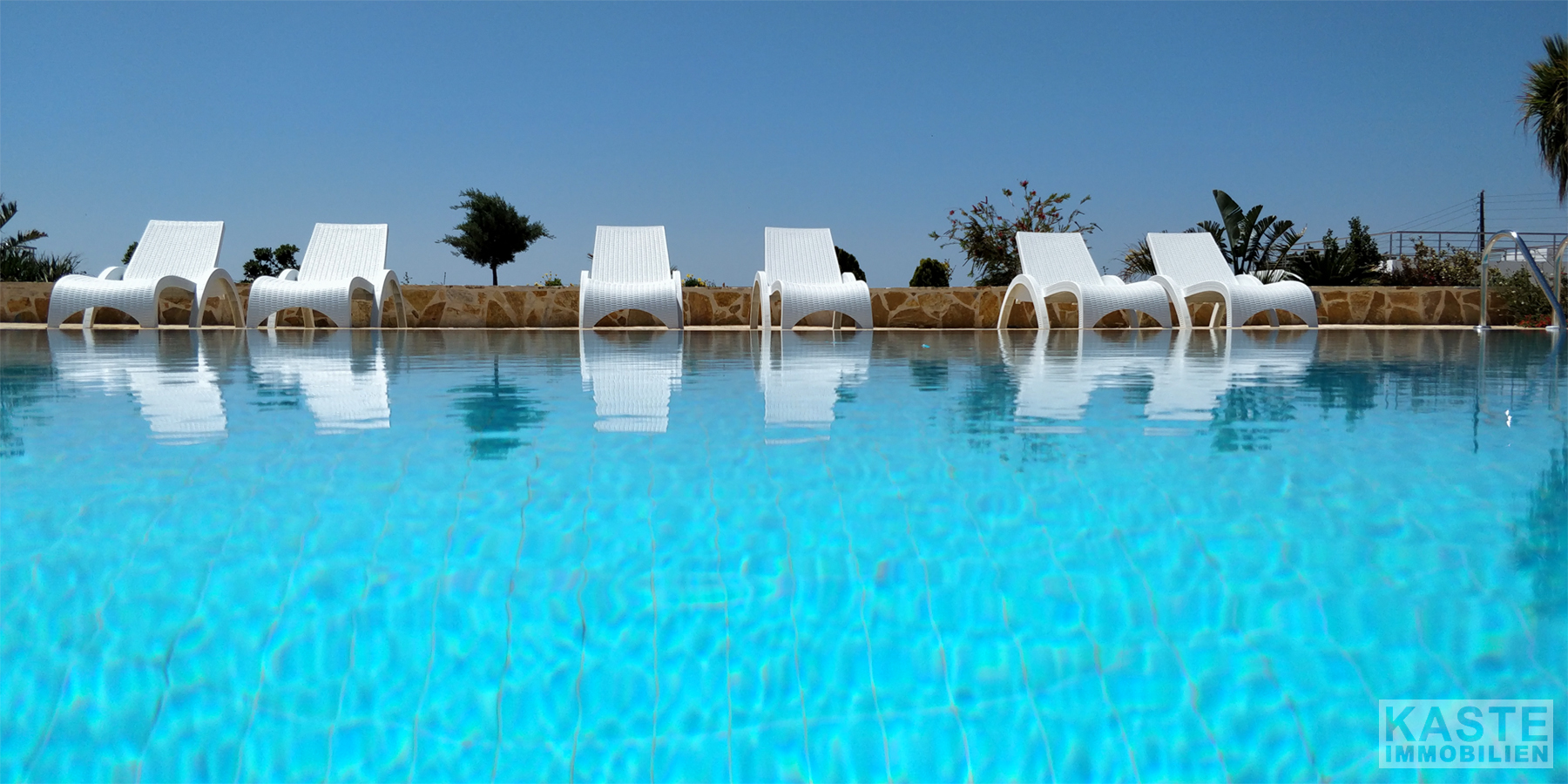 If you would like to invest in one of these properties with a quality of life, we would be happy to accompany you professionally in the contract negotiations - until the successful conclusion of the contract.
The real estate magazine Bellevue reports that more and more buyers of a property in Crete, acquire them not only as a home for their own vacation, but also as a worthwhile rental property.
We look forward to your feedback.
Your Team from
Kaste-Immobilien.de